In the News
Hispanic Heritage Month Gallery:
Enter Peruvian Wakanda with Observatory's Christian Silva
This Hispanic Heritage Month, Stagwell is giving a platform to creatives across the group to share artwork or content that reflects their cultural heritage. Kicking off this month's virtual gallery is a window into what Christian Silva, Assoc. Creative Director at Observatory, calls "Peruvian Wakanda."
Christian began his career 13 years ago in Lima, Peru. During that time, he's worked with brands such as Marvel, Taco Bell, DC, Hyundai, DirecTV, Toyota, and Coca-Cola. His work has been recognized in major festivals like Cannes Lions, Clio, One Show, and NY Festivals, among others.
Christian shares the inspiration for his art:
"I've been exploring and learning with Midjourney's AI for a bit and I wasn't only blown away by the results, but also extremely excited to see what we all could achieve as creators.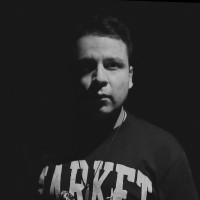 I also knew that, with my first experiment, I wanted the tool to help me create something that reflects my Hispanic heritage.
When I first tried different approaches, I immediately imagined a futuristic world where the Peruvian Inca Empire grew together with advanced technology and science. The results really amazed me to the point that my friends even called it the "Peruvian Wakanda"."
Connect with Christian on LinkedIn.
Thought Leadership
Dec 05, 2023
This month's edition of Hitting the Mark – originally published…
Thought Leadership
Nov 13, 2023
The holiday swirl is in full swing, and just as…
Thought Leadership
Nov 06, 2023
This month's edition of Hitting the Mark dives into these…