Thought Leadership
The Well:
How BECA's (Black Executive CMO Alliance) Future Leaders Are Transforming Marketing
SIGN UP FOR OUR INSIGHTS BLASTS
On the Main Stage and on the beaches at Cannes, BECA (Black Executive CMO Alliance) Future Leaders were out in force. BECA seeks to transform the future of marketing by investing in promising Black marketing talent, providing them with the keys to success for achieving and excelling in the C-Suite. This summer, Stagwell teamed up with BECA to spotlight its Future Leaders at Cannes and Stagwell's flagship venue, SPORT BEACH – surfacing their brilliant ideas for marketing and technology innovations that can propel the marketing space into a new era of inclusion. Tune into our interviews from the Stagwell Content Studio below. 
— Beth Sidhu, Chief Brand and Communications Officer
Seeding Tomorrow's Success
"There are $300 billion dollars of unmet demand for Black consumers in the U.S. market alone," says Freddie Williams, BECA Future Leader and Johnson & Johnson Senior Manager, Innovation. Learn more about Amplify, an AI tool, created by Williams alongside Kara Smith, Brianna Boles-Marshall, and Cleyana Mayweather, which empowers brands to see the positive outcomes of investing in Black creators here.
It's Time to Give Everyone a Seat
Artificial intelligence (AI) is the biggest transformation to hit marketing in years – but it'll take human steering to ensure it shapes an equitable future for all. BECA Future Leaders Tiffany Daniel, Amanda Mitchell, and Jared Johnson have created a human-driven AI solution, Onyx, that enhances and amplifies Black talent. Watch the interview with Jerri DeVard, BECA Founder to learn more about their team efforts toward bringing diversity to the decision-making table.
Success is a Dish Best Shared
"I think it is very important for leaders to be aware that they need to lift as they climb," says Freddie Williams, BECA Future Leader and Senior Manager for Innovation at Johnson & Johnson. Williams joined us at SPORT BEACH to discuss how leaders can drive change and promote diversity, equity and inclusion within their organizations and the industry at large. Tune in here.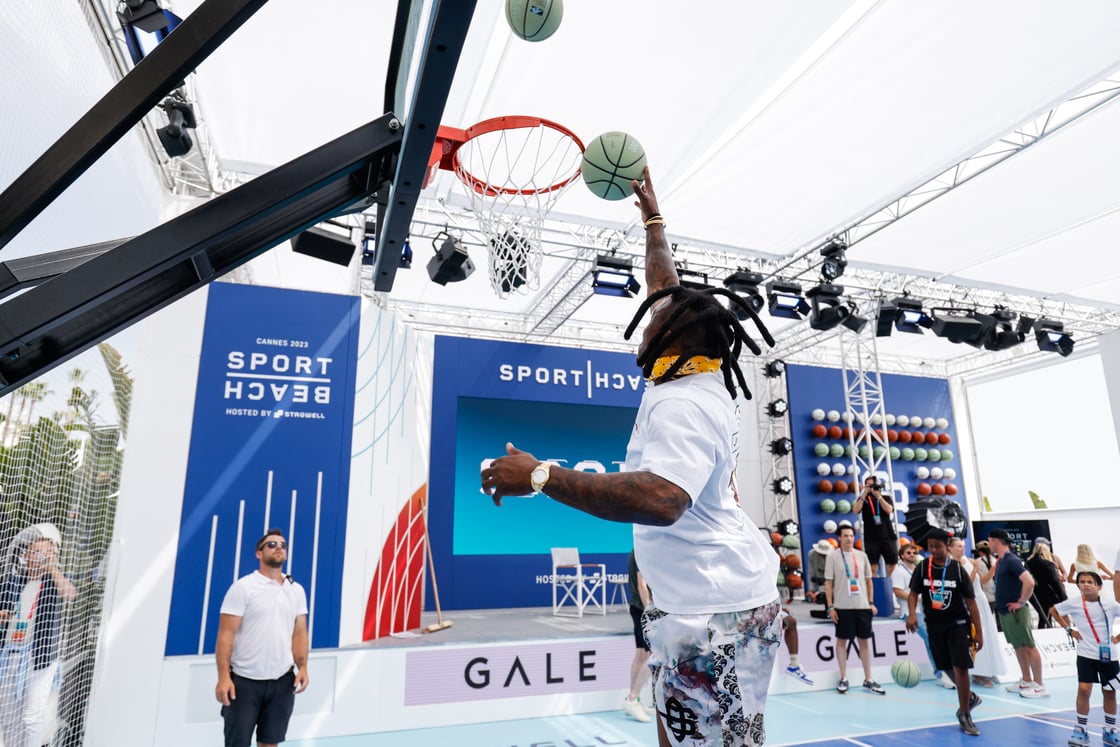 Get Your Head in the Game
Missed Sport Beach this year? Luckily for those who didn't attend, coverage of main stage panels and more than 140 Content Studio interviews are available on Stagwell's YouTube channel, with more great content on Instagram and LinkedIn. Interested in working with us? Reach out to Ryan Linder, Global Chief Marketing Officer, or Robyn Freye, Chief Growth Officer, North America. 
Thought Leadership
Sep 21, 2023
Our teams are still reflecting on this year's Dreamforce, which…
Thought Leadership
Sep 13, 2023
On the Main Stage and on the beaches at Cannes,…
Thought Leadership
Sep 07, 2023
Whether you're a financial, automotive, healthcare, hospitality brand, or somewhere…