In the News
Assembly wins aided by
Stagwell's Brand Performance Group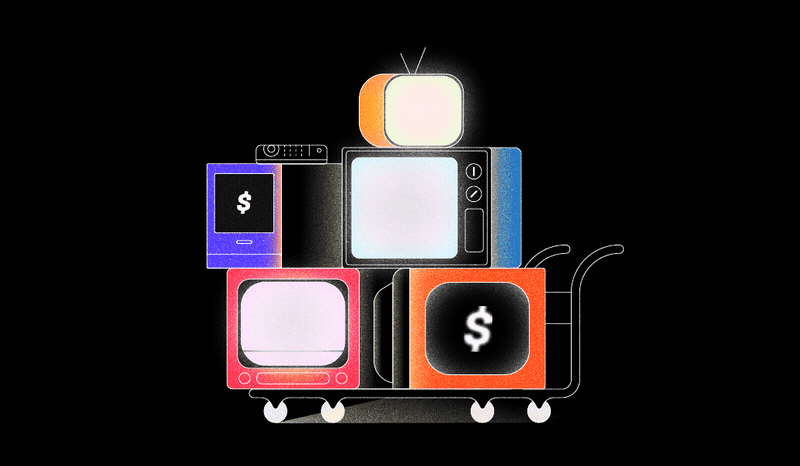 Assembly has strung together a series of client wins over the last six months, including luggage maker Vera Bradley, Brooks running shoes and financial services firm T Rowe Price. Going back 18 months, the agency also picked up wins for Lenovo and hair care brand Amika.
Those wins are the fruit of the holding company's pivot to consultation as a driving force in pitches.
Over the course of the last two years, Stagwell's traditional-heavy media agency Assembly has refitted itself to offer more digitally focused tools and services for its clients, leaning into the strengths of some of its sibling agencies within the Brand Performance Network (which was renamed from Media Network when creative, performance and commerce shops were folded into the group). That transformation, which Stagwell's CEO Mark Penn talks about all the time on the holding company's quarterly earnings calls, seems to have paid off for the 1,600 people that work there. And the clients wins, smaller though they are, chip into the $5 billion in media billings that the Group brings to the marketplace.
Under the global leadership of James Townsend, who helped architect the group of agencies that now make up the Brand Performance Network, Assembly also made some management changes, notably moving Valerie Davis up to CEO of North America, and putting new CEOs in charge of APAC, MENA and Europe. (Interestingly, there's no current CEO in Latin America — an area in which Townsend has high hopes for future global growth.) He also hired Shannon Pruitt, a veteran of the agency and content worlds, to lead all sustainability and diversity efforts. And Townsend tapped Rick Acampora as global COO to help lead global expansion efforts.
Townsend cited Assembly's expansion into consultative territory as a key element to some of its recent wins — the clients that have landed their business there are looking to transform their businesses for various reasons.
"The Assembly proposition is to find the change that fuels growth, so inherent in that proposition is the idea of being progressive, that nothing is fixed," said Townsend. "Many of the clients that we're attracting are clients that are going through a process of change management and transformation."
That could include increasing the digitization of their business, or overhauling their data and measurement needs, or using technology in a new way to be more accurate, more scaled or just faster. "I think we we've done a good job of characterizing ourselves, and building and designing a business, that can help with those agendas," Townsend said.
Townsend said Assembly competes just as much with consultancies as with holding companies and independents when trying to land new business. "The holding companies have all the tools but not necessarily the ability to coordinate because of their competitive business models, and the consultancies might have all the answers but can't activate," he said. "And we're in the middle of that dynamic. We admire many things about both of those groups of competitors, but we see an opportunity to be the modern alternative."
Clients certainly voiced their approval for Assembly's efforts. (It should be noted that often clients are reluctant to speak on their agencies' behalf — and the line of clients willing to advocate for their media agency says something about what Assembly has put together.)
At Lenovo, which worked to reframe its global media strategy, Gerald Youngblood, the computer firm's North American CMO, said "Assembly understood our vision and demonstrated the capabilities and commitment to collaborate with us in our strategy. We see Assembly and our agencies as not only marketing partners, but also strategic business partners who can help us fulfill our customer/audience-first and digital-first ambition."
Youngblood said the agency helped to connect the dots between brand and demand, creating a strategic media plan for tablets that allowed the brand to introduce new consumers to the Lenovo tablet line with upper funnel media, while also bringing customers down the funnel to convert to a purchase, a campaign that led to "significant growth for a key product line during the holidays." (Youngblood declined to say how much growth the brand got).
Assembly also developed a a live media performance dashboard for Lenovo, that empowered. marketing managers to quickly review campaign performance, with more granular filters and segments. "Having these real-time media performance insights allows us to quickly answer business questions, stay informed on our campaigns and move swiftly as an organization," Youngblood added.
At client Brooks, Ryan Ngo, the brand's North American marketing and e-commerce vp, said Assembly offered up a vision for growth — but the blocking and tackling of a good media agency of media planning, buying and execution clinched the win. "The agency's fresh ideas grounded in real data and insights and the care and transparency in their process make us confident that with their partnership, we'll continue to drive the transformative power of the run and meet our business goals," he said.
Even smaller brands that have given the agency their business feel they're getting the attention they need. Courtney Curtis, digital marketing director, at Amika, said that Assembly's connections into media partners, strong reporting capabilities, and experience with luxury beauty clients "ultimately won us over … Our advertising efforts not only exceed benchmarks; they've paved the way for other beauty brands." Curtis pointed to TikTok featuring Amika twice in two years for best-in-class case studies, including one following the brand's first-ever ad campaign on the platform in March 2022.
"Recognition from our partners, peers, and competitors is a testament to the excellent work we are doing together," said Curtis.
Finally, Tyra Neal, CMO of ticket re-seller Vivid Seats, said she worked with Assembly on a segmentation solution that leveraged first-party data, aimed at driving incremental revenue, which she said was successful (again, declining to share actual growth figures). "They demonstrated that they are experts in leveraging data to drive business results," said Neal.
SOURCE Digiday
Thought Leadership
Sep 21, 2023
Our teams are still reflecting on this year's Dreamforce, which…
In the News, Press Releases, Talent & Awards
Sep 14, 2023
Strong leadership has propelled the agency to awards from the…
Thought Leadership
Sep 13, 2023
On the Main Stage and on the beaches at Cannes,…